Retail is $16.95AUD plus postage, although if you live near Selby, Victoria, you are welcome to place an order for pick up and I'll give you the address to get it – COVID contact free. You can purchase both books 1 and 2 on the purchase link.
Or see bottom of this page if you want only the first book.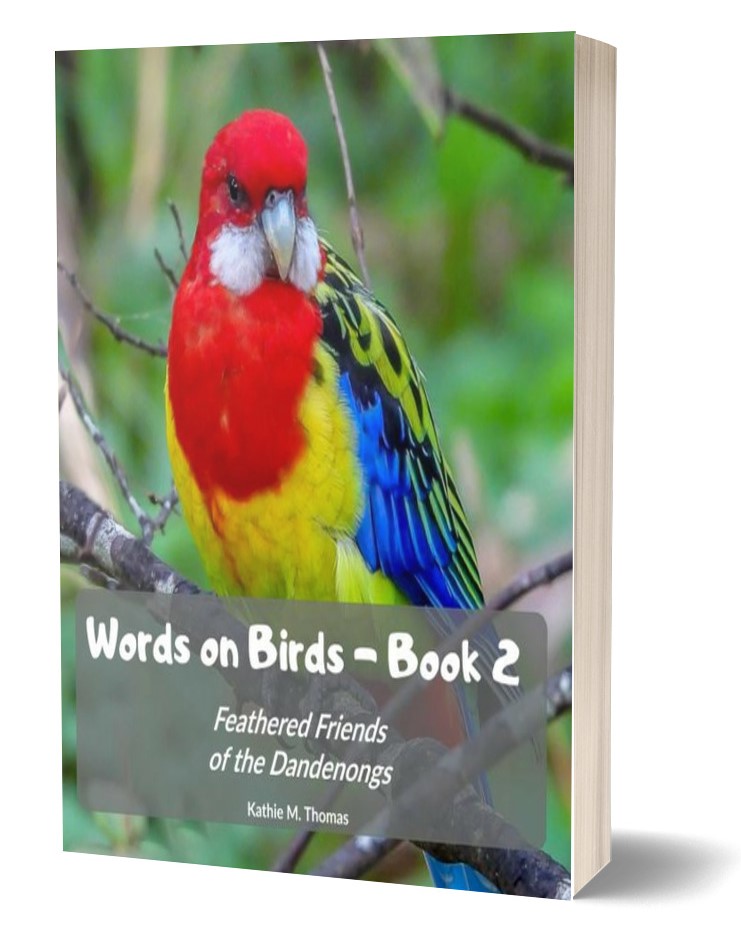 In this book you will learn about
35 birds seen in the Dandenong Ranges region. With photos of birds and descriptions, you'll be able to start identifying the birds in your own garden and local parks. If your children or grandchildren are asking you 'What's that bird?' you'll be able to tell them with this book at hand.
Looking to get book 1 only? Click on the image below.